Executive Search | Recruitment | Talent Succession Planning
"We can raise the talent bar, but you have to do something different. You can't do what you are currently doing today." – Lou Adler
Does your organization have a talent management strategy to recruit for the future or is just a daily knee jerk reaction?
As external factors continually change the business world, every organization needs strong leadership but in reality creating a talent pipeline of candidates who bring the right capabilities and entrepreneurship to the business remains a dilemma for most due to a lack of know how. As C-level HR professionals, we increase business value by taking a more strategic approach to hiring the best candidates.
By engaging in the entire talent acquisition cycle from developing a deep understanding of the organisation, defining what makes someone successful in the role, structuring a robust recruitment process and facilitating the offer and onboarding, we consistently get it right first time in recruiting top performers who deliver results, have the right balance of experience and skills and fit in culturally.
Ultimately we are saving our clients vast amounts of money and time as we speed up the process and eliminate the risk of the wrong hire.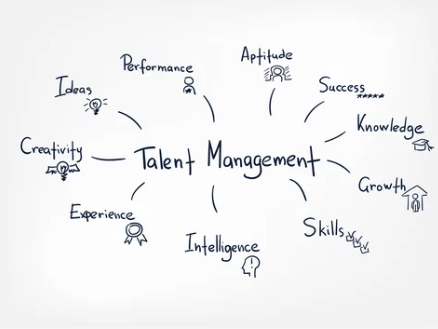 C-Level & Leadership Executive Search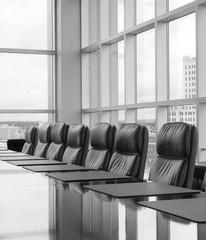 Plum Jobs Executive© has helped diverse organizations become successful by navigating transformation effectively through recruiting strong leadership teams as we know that finding the right candidate makes all the difference between success and failure. Today's CEO and board of directors are expanding their roles to focus on developing robust business strategies, shareholder value, talent management and innovation based on dynamic market conditions, more robust data and ever-changing customer behaviours.
We understand the complexity of businesses and that the profile and role of the CXO is changing rapidly. Business owners and leadership teams are changing the way they develop strategies and make long-term decisions. We have successfully helped organizations succeed by recruiting experienced and potential CEOs who are aligned with their values, vision and strategy, allowing them to have an internal succession pipeline.
We partner with organizations who face the challenge of a lack of succession plans for tomorrow's leaders.  Through our robust unbiased evaluations, we identify the role and remit, assess internal and external candidates to determine the best fit to guarantee your business has the right leader in place.
Our in-depth understanding of local markets enables us to define the remuneration based on industry benchmarking and insight. By focusing on diversity, we create sustainable leadership talent for a long-term future.
Our executive search expertise has enabled organisations from startups to global organisations to scale. They are building strong leadership teams to navigate their businesses through everchanging business conditions.
Our bespoke solutions are designed to suit our clients' individual requirements and working on a retained basis, we provide an integrated solution incorporating global head hunting for C suite appointments. 
Chief Executive Officer Appointments
An extraordinary individual can transform an organisation. Today's economic environment requires CEOs to be multifaceted with strong strategic, commercial and operational capabilities to be able to launch new products and services and grow in new and saturated markets in a complex digital world. 
CEOs need to demonstrate that they have a combination of multi-level engagement and technical ability together with inspirational, high aptitude and emotional intelligence attributes. Given the complexity of the Chief Executive Officer role to drive operational and financial improvement through organizational transformation change, restructuring, diversification or merger & acquisition, our C-level candidates are capable of delivering strategy and growth with multicultural sensitivity in diverse environments.
Because we are highly attuned with global and local market competitive compensation packages to attract and retain the best people for the role, we are consistently successful in recruiting experienced and potential CEOs. These C-level candidates are proving their worth by building and transforming their businesses because they are aligned with the organizations' values, vision and strategy.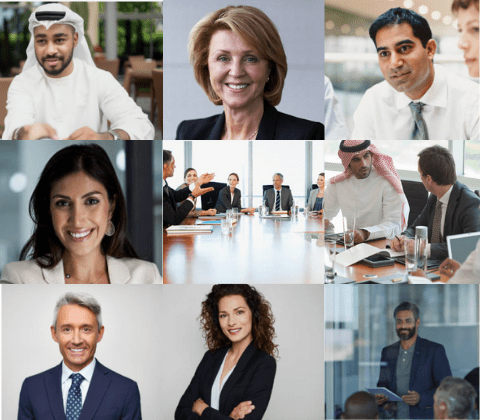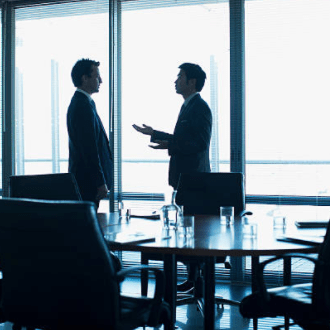 Effective decisions made by CXOs have a long-term impact on the success of an organization.
Every organization is continually being impacted by waves of transformation, digital and data analytics and there is a growing urgency for businesses to respond to changing customer expectations, disintermediation and competition from industry-disrupting competitors.
CEOs are creating new CXO roles to serve as a catalyst for change and emphasize the strategic importance of that particular function to attract strong leadership talent. Where successful, these incumbents become potential CEO successors.
Our senior functional and operational leadership candidates work with their business owners to implement the strategy to drive innovation, business transformation and people engagement. Their strong careers in strategy development and execution, organizational and cultural change, demonstrate that they have successfully led businesses. 
With diverse operations experience, they are capable of driving organizations to improve financial results, innovate products and services and build brands, revenue growth opportunities and new capabilities.
Our executive level candidates have strong commercial and technical acumen with a strong focus on corporate governance, business growth and strategic partnerships and can successfully create effective leadership and management teams which are diverse and embrace change.
Today's most enduring competitive advantage is the ability to make insightful recruitment decisions about leaders to mitigate risk. Yet, businesses are challenged with recruiting and retaining high caliber senior industry professionals.
Globalization combined with technological innovation and changing customer expectations have led to accelerated pace of change in the business world. Effective leadership is critical to every organization's survival and growth as the success and strength of the organisation in implementing and executing its strategies lies with its leadership.
We have successfully headhunted senior executives across a wide spectrum of skills ranging from kickstarting growth, developing products and services, regional expansion, family business restructuring and mergers and acquisitions.
Our leadership candidates are successful as they lead by influencing through integrity, trust and respect. They make decisions quickly based on sound judgement and are receptive to new ideas, feedback and contributions.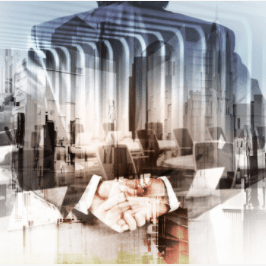 Women in C-Suite & Leadership Roles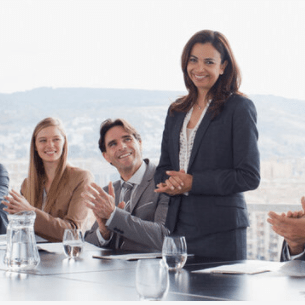 Women are underrepresented at every level of the leadership talent pipeline.
Today's C-suite looks very different to how it was a few years ago with more women in the boardroom. However, for many the journey has not been an easy one. We work with many forward-thinking organizations and business leaders who support women in leadership roles.
Recruiting and retaining women in leadership roles is a complex process but certainly worth pursuing to benefit from diversity, different thinking perspectives, experience, skills and behaviours. Businesses and CEOs who focus on talent diversity and inclusion help drive innovation and create a competitive advantage.
For many women, getting on the first rung of the leadership ladder is difficult because of deep rooted and unconscious biases. We work with organizations, business leaders and HR functions to balance the inequalities in their talent strategies and help them create a more attractive employer brand to recruit and retain the best and most difficult talent to hire.
Is it time to reposition your talent strategies to include women in your leadership team?
CEO, CXO & Leadership Compensation
Incentivizing CEOs and executives to exceed long term business objectives is a critical factor in designing executive compensation plans. As the role of the CEO and senior leadership evolves, so should their pay in line with them navigating and leading complex business environments.
We understand that CEOs and CXOs create the most value when they concentrate on achieving stellar long-term results rather than simply meeting short-term targets.
Executive compensation is a sensitive topic and based on our in-depth market intelligence, we objectively and fairly design compensation, benefits, reward, incentives and severance models that realistically reflect the business vision and strategy and attracts and retains the best leaders.
Whether it is an internal promotion or external hire, our expertise in designing and implementing C suite compensation drives annual performance without compromising the organizations long term goals and provides adequate stretch performance for the company and reward for its employees.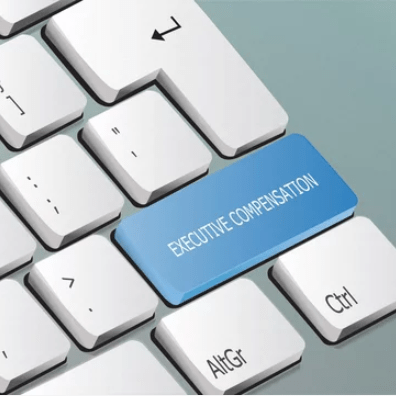 What next for your leadership recruitment challenges?
We go beyond executive search and headhunting.  We become your strategic partner in delivering bespoke strategic HR consulting that builds sustainable talent acquisition and retention solutions.
Transform your business performance by hiring the right high calibre C level expertise