Customer Experience | Marketing
Brand Conscious | Data Driven | Customer Journey
Previously the lines between marketing, communications and advertising had blurred and with a seismic shift from brand marketing to data-driven marketing. Today, however, another more seismic shift is happening - marketing and customer experience management are blurring.
Customers can be difficult to please but if you make their experience with your brand easier, faster and more empowering then you've probably got a long-term customer. Customers will however choose another brand if they perceive that they did not receive enough personalized attention and engagement by the brand. Poor experiences erode your brand's value and reputation because they get shared and amplified publicly.
Winning the customer comes down to synergizing your company's strategy and talent across the business using customer journey mapping and technology. Our senior marketing and customer experience candidates have the expertise to define laser sharp strategies and the value that these changes will result in. They combine sales, marketing, user experience and customer service to implement customer journey maps to increase engagement and loyalty.
In parallel, they are successful in leading marketing and customer experience transformation with leadership skills to overcome the challenges of driving change across silos enterprise wide. Our e-Commerce candidates know what drives value in the chain and they have the aptitude and motivation to keep learning to stay ahead of the competition.
Does your current marketing and customer experience team know how to activate the right touch points with the customer at the right time to drive conversion and satisfaction?
What sets a successful organization apart from its competitors? The answer is customer experience.
Undoubtedly, it is the customer experience (CX) it offers its customers. Yet so many businesses are still lagging behind in committing to a customer experience transformation.
Many leaders are reluctant to undertake this transformation despite knowing that consumer behaviours and expectations are driving changes in how they connect with and serve their customers.
We are partnering with our clients to recruit senior customer experience candidates to enable them to strategize and execute CX transformations before it is too late for them.
Our candidates are strong in advanced analytics as simply digesting data is no longer enough to understand, win and retain customers.
We shortlist our Customer Experience Management candidates who truly know what it feels like for a customer to interact with a brand and product. They must also know how a company acquires and retains its customers and to solve customer solve problems.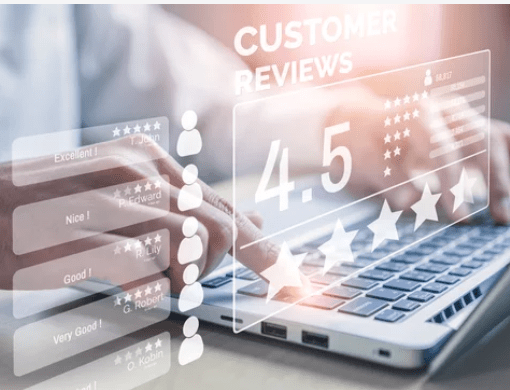 Our customer engagement and experience candidates are experts in understanding audience insights,customer data, brand engagement and experience and service design. They know how integrated technology stacks work to establish strategies and roadmaps to increase customer conversion, satisfaction and ultimately loyalty. We focus on their capabilities and aptitude to adopt omnichannel technology to improve internal processes, design customer experiences and understand and connect with their audience. They centre continuous improvement in their thinking of what is best for the customer and organization.
Our senior CX candidates can drive cross-functional collaboration and alignment by breaking down silos to achieve customer centric business goals. They are strong in building and motivating teams.  Is it time to put your customer first with strong customer experience management? Connect with us and we will share with you how we are enabling our clients to outpace their customers.
Chief Marketing Officers, Customer Experience Leadership, Digital & Analytics Leadership
The Chief Marketing Officer role is the most dynamic role at C-suite level as each industry becomes more customer centric and performance marketing determines the difference between success and failure.
Whilst straddling between innovation, sales, customer journeys, engagement, digital and data disruption, they should be leveraging automation and intelligence tools to connect data, insights and experiences and focusing more on the end-to-end customer journey to ensure that their brand stays relevant to their customers.
Our CMO and leadership candidates have the gravitas to be respected for their strategic and commercial mindset and experience. They understand the whole customer journey and enable the entire organization to develop a differentiated, customer centric approach based on customer value and data-driven insights. Because they are strategic and collaborate with the leadership team, they build a better end-to-end customer experience which ultimately drives business success.
CMOs need to engage with customers through personalized messaging that establishes long term relationships. Our executive level and senior marketing candidates are creative thinkers who have the ability to develop omnichannel marketing strategies and plans and truly understand their customers.
Their capabilities and mindset have evolved and are able to undertake complex responsibilities reaching far beyond traditional marketing with a remit of growth and measurable impact.
Contact us for a senior marketing leader who knows how to connect brands with customers through a unique customer journey to drive financial performance and deliver your business objectives.
Like every C-suite role which comes with its fair share of challenges, the Chief Marketing Officer role is one of the most difficult given the dynamic changes it faces.
CMOs are responsible for building a company's brand, overseeing increasingly complex omnichannel marketing strategies whilst juggling constantly changing customer trends, and providing the sales function with plenty of qualified leads.
Whilst many organizations have a CMO, the reality is that they are more focused on tactical activities and are missing out on opportunities to connect with the customer in a more strategic way rather than a transactional one.
One of the reasons why CMOs are struggling at the leadership table is because they do not have a strategic business mindset.  We focus on recruiting senior marketing, brand and customer experience leaders who understand the entire value chain of the business and are strong in cross-functional partnerships.
Our Customer Experience Management (CXM) senior candidates are experts in accomplishing CXM through software, behaviourial data, customer insights, analytics, research, experience design and robust data management systems.
Our regionally and locally available candidates are capable of building and managing agile and customer centric marketing organizations.
They are strengthening their capabilities to better understand the customer, personalize the customer experience and create loyalty.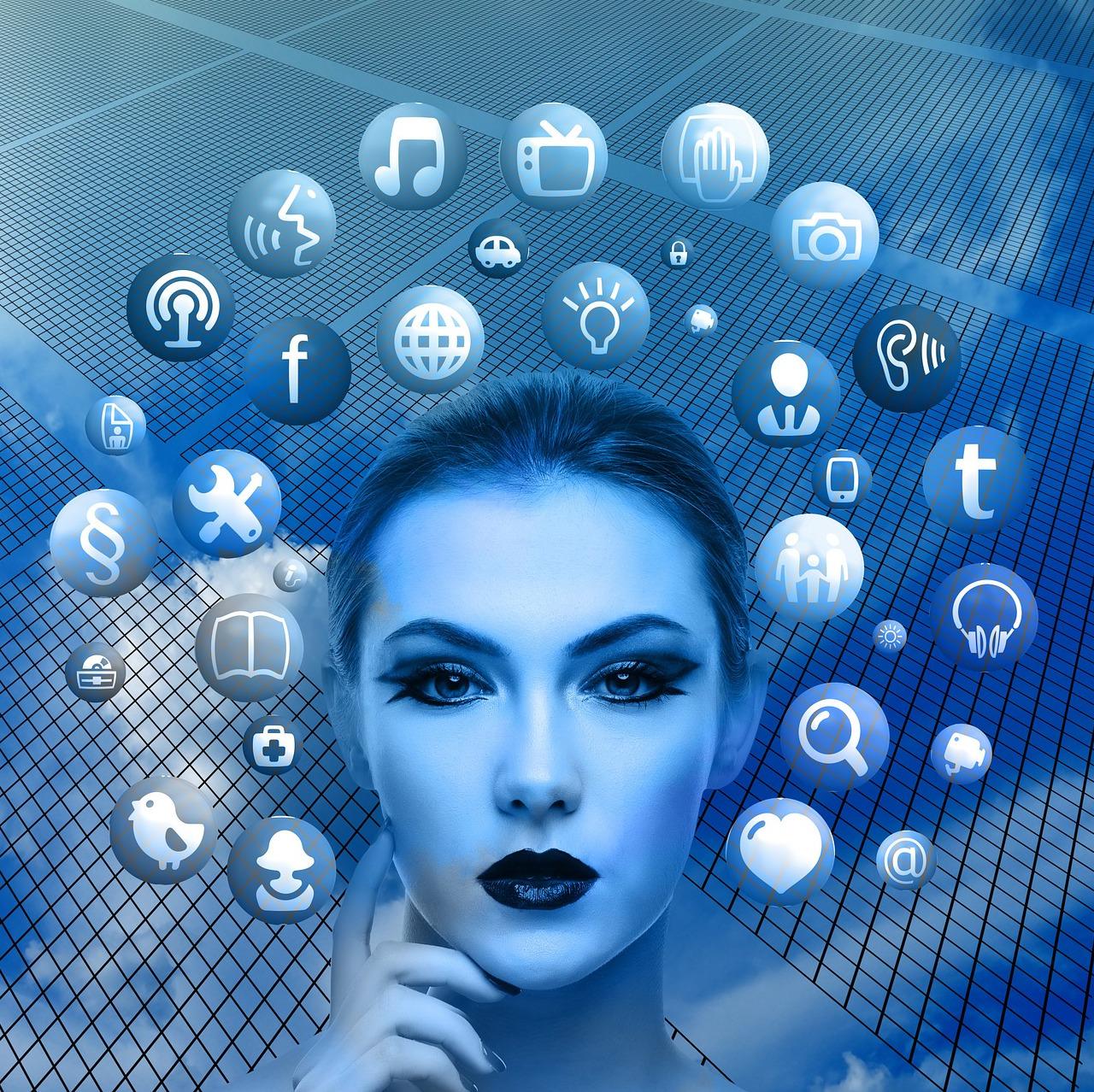 eCommerce Marketing is Key to Filling Shopping Carts
Winning and retaining customers comes down to three simple things – seamless personalized customer experience, availability and speed of delivery of orders and value for money.
A seamless personalized customer experience begins with your website so having the digital capabilities to design, write content and technology efficiencies enhance the overall experience.  From pay-per-click advertising to content marketing and from search engine optimization to analytics, ecommerce marketing is broad, diverse, and, potentially, complex. The aim is to find and retain the talent for those activities, promotions, and tactics that generate customer conversion, loyalty and profit.
Contact us and we will help you build your digital and ecommerce team to enable you to grow your online presence and revenue.
Does your organization have the right marketing capabilities and business skills to build your brand?
CMOs need a competent team to deliver growth and retention whilst adapting to fast paced technology changes. It is no secret that the marketing function generally has a very rate of staff attrition and retaining the best talent requires time and effort which a lot of CMOs do not have.
We work with marketing leaders to enable them to build their strategic capabilities to become more commercially focused with the confidence to position their function's output to the organization's objectives beyond just engaging with the customer.
They are able to talk about finance, P&L, supply chains, technology platforms and be part of enhancing of the sales journey.
A common theme we find with companies that fall behind in customer excellence is that they fail to put their employees at the heart of their business.  We deliver programs to embed customer experience in employee capabilities and behaviours.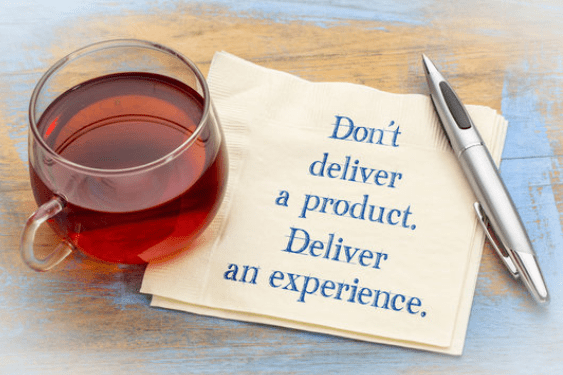 Your organization needs the right structure and culture to attract and retain the best marketing, brand and customer experience talent to win the customer.
Marketing has become a critical function as a growth driver for every business and finding the right leadership and team to deliver a compelling customer journey to build a brand and retain customers requires the best skills.
As marketing functions continue to find a strong foothold in the organization, we work with business leaders to identify the optimal organization structure to ensure that marketing has the best resources available to deliver on driving growth.
By understanding our client's business strategy, geographic reach and customers we identify critical roles and the skills required for customer centric roles focused on brand messaging, performance marketing and most importantly continually enhancing customer engagement and experiences.
Often, through these assignments, we embark on cultural change to build a more collaborative and high-performance environment.
Our HR Advisory© practice specializes in helping organizations build a people-first culture at its heart. We know that when an organization prioritizes its employees, the employees in turn prioritize their customers in everything they do.
Contact us to explore how we can also help your business by enabling your employees to be your brand ambassadors.
Art | Creative | Design
Brand Directors and Managers
Business Development – Loyalty | Partnerships
Chief Marketing Officers
Client Account Management
Communications | Public Relations

Consumer Engagement and Market Research
Content Writers
CRM Managers
Customer Experience 
Digital | Social Media Marketing Management and Specialists
e-Commerce Strategy and Operations
Marketing Directors and Managers
Product Management
Paid Search | SEO | SEM
Create your competitive advantage by hiring locally experienced candidates who understand your vision, brand and customers